Undergraduate Program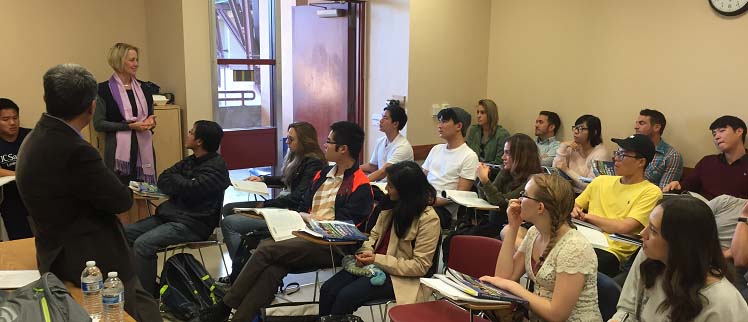 The Chinese Studies Program offers a Bachelor of Arts in Chinese Studies.
The major program consists of intensive Chinese language courses and upper division elective courses. The Chinese Studies Program collaborates with departments such as Literature, History, and Visual Arts and more to offer a wide variety of Chinese Studies non-language electives.
The Chinese Studies Program also offers a minor in Chinese Studies. The Chinese Studies minor is compatible with many degrees across the university. The courses offered through the Chinese Studies minor also serve to fulfill General Education requirements across colleges. With only 7 classes required to earn the minor, it is an effective, easy way to learn about Chinese language and culture. 
By coordinating with the Study Abroad Office at UC San Diego, the Chinese Studies Program allows students to meet their college general education requirements while studying abroad to China, Hong Kong, Taiwan, and Singapore.
The Chinese Studies Program is very happy to guide any student in meeting their academic goals. Please reach out to the Program Coordinator and Student Advisor through the Virtual Advising Center (VAC)